About Legalize Belarus
Legalize Belarus is a civic movement that emerged in 2017 as a reaction against inhumane and ineffective drug policy in Belarus. The campaign is bringing public discussion on drug policy in the context of human rights, civil liberties and with an evidence-based approach. Activists focus on educating youth about drugs, about harm reduction practices and on advocating for decriminalisation of small amounts of controlled substances.
Our Story
Today around
15 thousand people
in Belarus are imprisoned because of law violations, connected with the controlled substances. Most of these people are young consumers of drugs, caught with small amounts of the substance. Many are imprisoned for
5-8 years
. In prisons with inhumane conditions, they are humiliated by staff and other convicts. They are forced to psychical labour and are paid less than
$1 a month
. In the correctional facilities, people convicted under Article 328 that regulates drugs are wearing distinctive stripes, just like in Nazi concentration camps. All of that for victimless crimes.
Law in Belarus does not distinguish punishment corresponding to amount or type of a found drug. It does not matter, if you are caught with 1 gram of marijuana or a kilogram of heroine, the judge gives equally long prison terms. Moreover, often consumers are convicted of «passing off» without any evidence. It is enough that the judge decides that the accused had an
intention to distribute
. Police officers are interested in fabrication of evidence and framing the convicted, as it gives them salary increases, promotions up the career ladder and makes crime statistics look solid.
Two important milestones of Belarusian War on Drugs are signing of decrees №1 «On some questions of state regulation of poppy seeds» and №6 «On urgent measures to counter illegal drug trafficking» in 2014.
UN, WHO and other international organisations stated, in one form or another, that the war on drugs policy harms society. Repressive measures do not affect drugs supply because production is stimulated by the high price of the final product. Synthetic substitutes that arise because of this policy, being legal and easily accessible, often appear to be more harmful than originally banned substances. The policy does not help people with addiction disorders to acquire healthy connections in a social environment, contributing to further marginalization of the addiction disorder patients and their relatives.
Today more than a third of all prisoners in Belarus are people, convicted under Article 328 of the Criminal Code. The government spend huge amounts of money for the police, investigators, courts and penitentiary system. Alternatively, these funds could be used to help people with addiction disorders.
Belarusians are reiterating: "drugs is evil" — the phrase that leads to violation of basic liberties and massive violence in incomparable scale.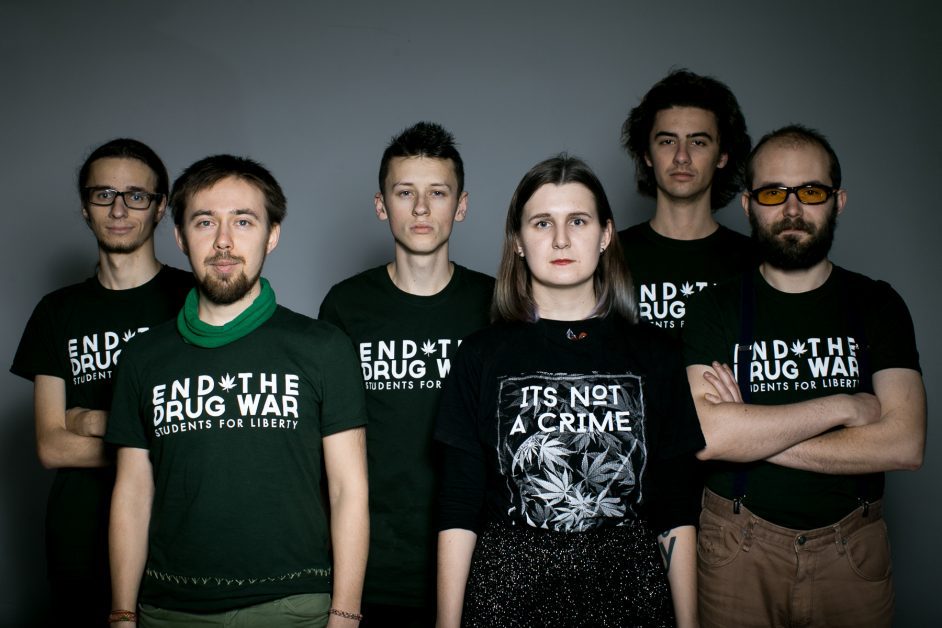 In 2017 a group of lawyers, journalists and activists launched Legalize Belarus — civic education and advocacy campaign to end the drug war on the society and state levels in Belarus.
Our Goals
Civic education about drugs. Educating people about psychoactive substances, addictions and harm reduction practices
Advocacy for public reform. Advocating for decriminalisation of small amounts of the controlled substances for drug users in Belarus
Individual support. Legally and psychologically supporting people subjected to criminal prosecution, convicted people and their relatives
Partners
Contact us
E-mail: info@legalizebelarus.org
Tel.: +375 29 6986855