How to Reduce Harm of Drugs Event in Mahiloŭ
Original lecture of Legalize Belarus on harm reduction by the "guy in orange jacket" was held on 17 March 2019 in Mahiloŭ.
It is the third "Legalize landing" on harm reduction, that is organised by Legalize Belarus activists with support of Students For Liberty Belarus and Students For Sensible Drug Policy Belarus. Next in the line — Brest, Hrodna, Minsk, and other cities.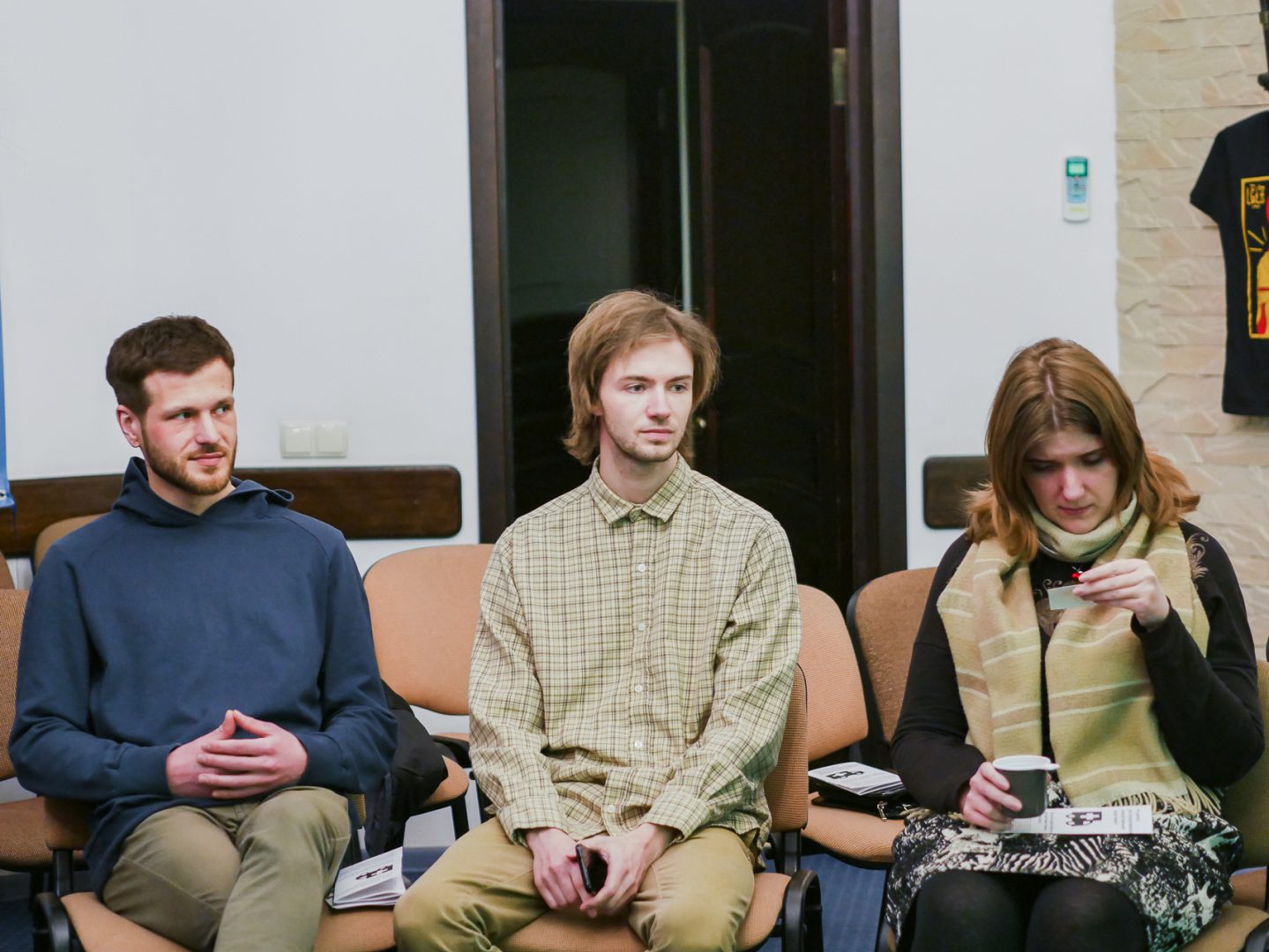 Around 15 people gathered on this Sunday evening to learn about the effects of the most popular psychoactive substances in Belarus and about the practices that can help to reduce individual harm of their consumption. The most active participants of the discussion received branded cups and T-shirts.