It Absolutely Will Not Stop: A Report From A Belarus Rave
In the night of 30 September the Legalize Belarus PLUR rave was interrupted by SOBR (Belarusian SWAT) squad that broke into the bunker.
Legalize Belarus PLUR rave took place in an abandoned bunker near Minsk on the night of September 30. The gathering marked 1-year anniversary of the campaign that is aimed at education about psychoactive substances and advocacy for decriminalisation of controlled substances in Belarus.
Political liberty can not maintain a sustainable society if people are not responsible enough. Freedom of choice requires responsibility for that choice. If one decides to take any substance, they bare full responsibility for the consequences of this choice. In order to take the decision consciously a person should have information and assume that unwanted effects can take place if safety measures are not met. That is why we believe that education and spreading information about potentially harmful activities is a necessary process for acquiring more civil rights and liberties.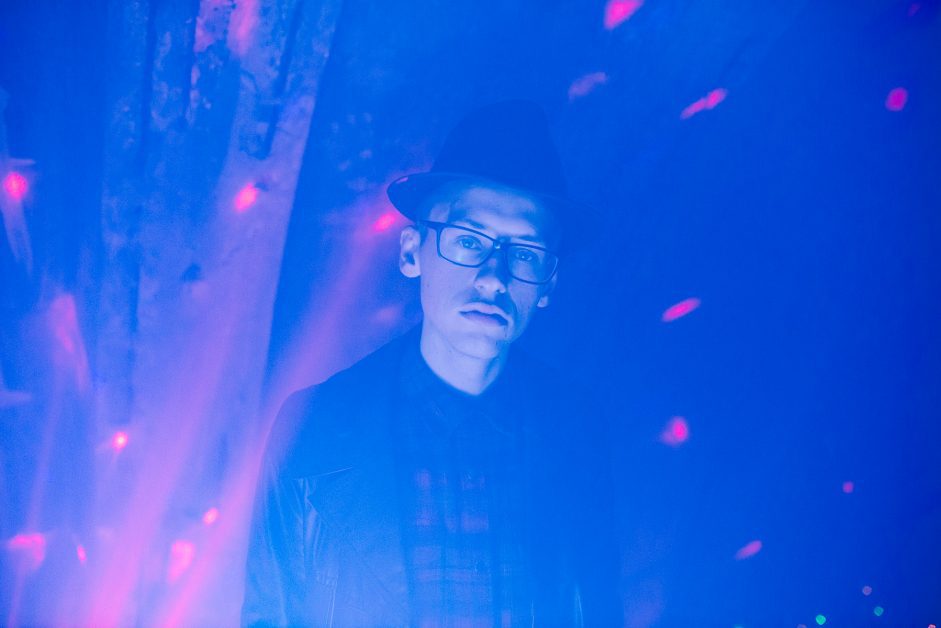 Electronic dance music culture is associated and influenced by certain psychoactive substances like MDMA. People tend to drink a lot of alcohol at night parties. By making PLUR theme of the party we promote the idea, that regardless of what and how you take, you have to remain responsible for your body and for respecting freedoms of other people. PLUR stands for Peace, Love, Unity and Respect. Respect for the freedom of others is the paramount rule of life that props up free society.
To organise a rave we found an old littered bunker near Minsk, presumably left from the Second World War. One day in advance we cleaned it, bringing out more that 20 bags of trash. We rented portable generator to power sound system, lights and smoke. The stage was in the deeper room with arched ceiling. We organised bar in a small passage room and a cloakroom in the other big room. It was +2°C that day and people made a small bonfire to warm themselves up outside. Around 30 people came before 3 a.m. when this number doubled.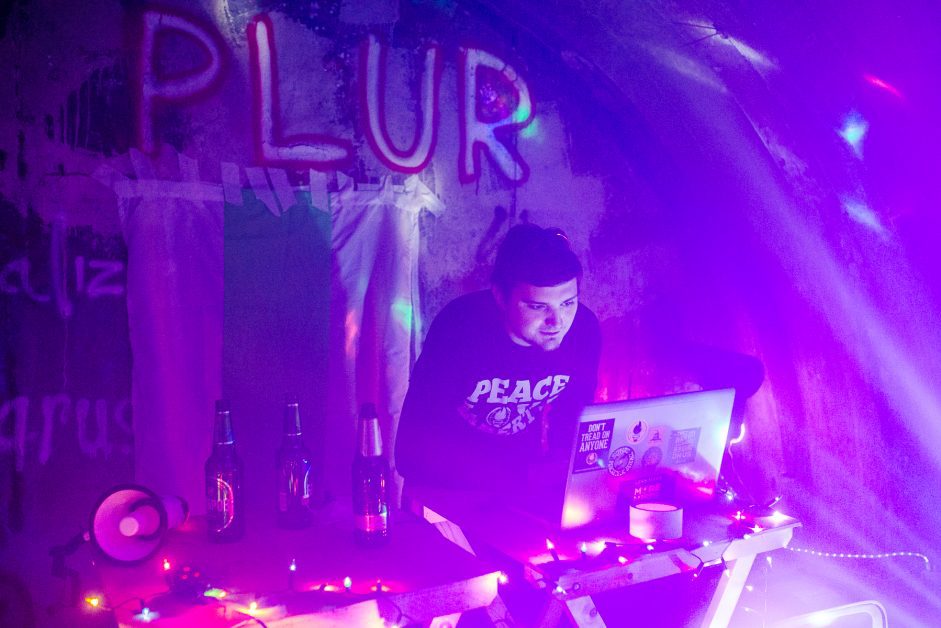 In the middle of the party SOBR (Belarusian SWAT) broke into the bunker. This is the most elite special force in Belarus that took part in assassinations of Lukashenka political opponents in 1999-2002. We were stunned and felt like in a fairy tale. With loud music playing, these full-equipped soldiers with masks and machine guns emerged from the smoke and started to put people face down roughly. Police dogs were carefully inspecting us for illicit drugs. Around 25 officers from different departments and internal troops of the Ministry of Internal Affairs took part in the operation. Approximately one hour later were convoyed to the local police department, where 5 people were fined 2 EUR each and one person fined 5 EUR for being drunk in a public place. After that, in 5 hours after detention, all were released.
This operation could cost thousands of dollars for the budget. Why did they do that? It seems like they didn't even had a purpose to find us doing something illegal. They could take urine and hair of participants to identify if someone took drugs, but they didn't. The whole action was aimed at intimidation of Legalize Belarus activists and people who attend our events. In the morning everyone knew that our rave was dispersed. This might not help us to attract more activists. But that's who we are — we don't afraid of acting provocative and talking radical thus expanding the boundaries of freedom. We believe in right things, and that will bring our cause to the point eventually.
💓 We need your support
If you like what Legalize Belarus is doing, support us on
Patreon
or in
another way
. The funds will be spent on website domain and hosting, events, social media advertising, sticker and flyer printing, recording and editing new videos, and more.